We believe that proper nutrition is one of the most important aspects of a child's development. We believe our food program should not only provide children with the nourishment their young bodies need to thrive, but also teach them healthy habits that they can carry with them their entire lives. Kids Klub has put a great deal of effort into creating a food program that meets its own internally high standards. We constantly look for innovative ways to incorporate and source healthy ingredients consistently. The result is a menu that is high-quality, nutritionally-balanced, and above all, something that children actually enjoy. We are extremely proud of the food program that we are able to offer at a reasonable price. (Reminder: all breakfast and snacks are included with your tuition.) Here are the guidelines* within which we operate.
Kids Klub Daily Food Program Guidelines:
No High Fructose Corn Syrup (HFC)
No Monosodium Glutamate (MSG)
No Trans Fats and Hydrogenated Oils
Elimination of Genetically Modified (GMO) foods
We use organic foods wherever possible. All the chicken, beef and eggs we serve are 100% organic. We will never serve fruits and vegetables on EWG's "Dirty Dozen" list if they are not available organically. While we always strive to serve all organic fruits and vegetables when available, we will substitute conventionally grown fruits and vegetables if the conventional fruit or vegetable is on EWG's "Clean 15" list. We serve organic maple syrup, ketchup, tomato sauce, granola, animal crackers, and more!
We use only 100% Hormone and Antibiotic free milk
100% fresh fruit (No canned fruit at all)
Only water and milk are served (No fruit juice or sodas)
Use of only fresh or flash-frozen vegetables (other than organic beans in non-BPA lined cans)
Use of 100% Whole Grains in all breads, tortillas, crackers, and pizza dough (No white bread products)
High Protein/High Fiber Pasta made of special flour blend from lentils, chick peas, oats, spelt, barley, egg whites, ground flaxseeds and wheat fiber (17g of protein in a 3.5oz serving) or 100% organic high protein pasta
Use of 100% Brown or Wild Rice (no white rice)
Nitrate free foods including turkey bacon
Homemade salad dressing, guacamole, and hummus
Limiting the use of added sugar and salt
---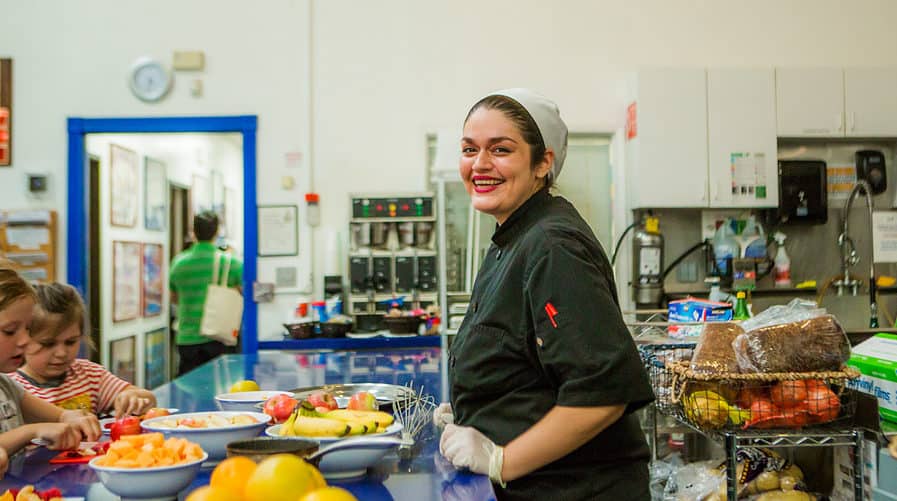 ---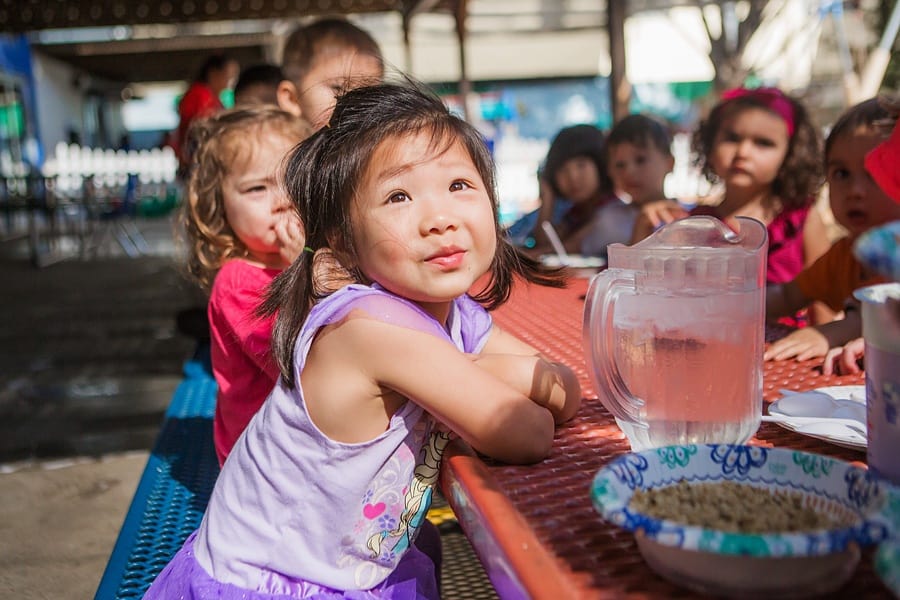 *[Please note: We are unable to meet all these guidelines on certain camp field trips where food is provided by outside vendors]. 
Last, but certainly not least, our chefs are all professionally trained with food safety certificates. They have huge hearts for children—and they get great satisfaction knowing the important role they play in your child's development.
PLEASE DOWNLOAD YOUR CENTER'S MENU BELOW TO FIND OUT WHAT DELICIOUS AND NUTRITIOUS FOOD IS BEING SERVE AT KIDS KLUB THIS MONTH!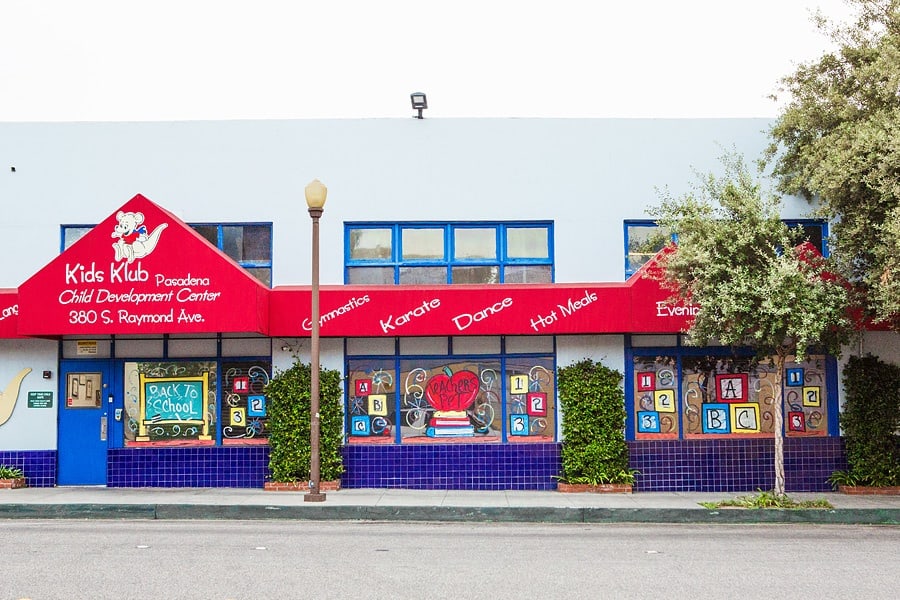 Pasadena, CA
Download PAS Menu
See Food Rate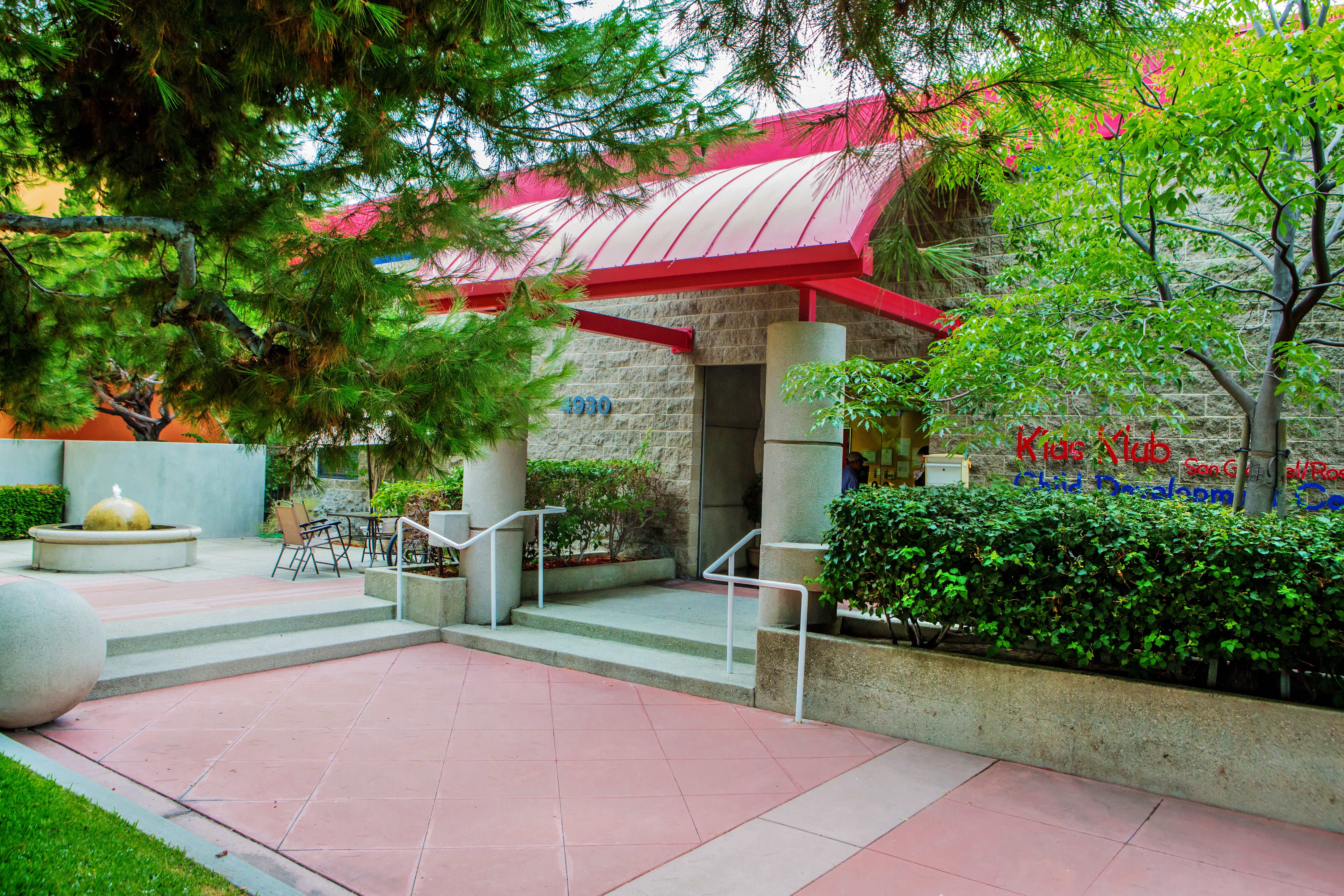 San Gabriel / Rosemead
Download SGR Menu
See Food Rate
South Pasadena, CA
Download SPS Menu
See Food Rate